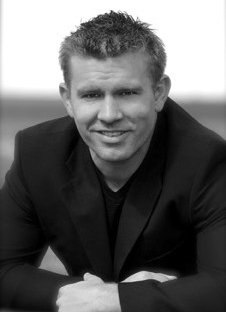 Brian A. Schmidt (b. 1980) is an emerging young conductor and composer whose published works and commissions have been sung across America. He is Artistic Director of the South Dakota Chorale, a professional chorus organization in Sioux Falls, SD.

Brian graduated in May of 2003 from South Dakota State University with a B.M.E. in Choral Conducting and is currently pursuing graduate degrees in Choral Conducting at the University of North Texas.
Brian was the founder and director of the Dakota Men's Ensemble and led them as a demonstration choir on National Convention (2005 in Los Angeles), and a performing choir on the Regional (2006, Omaha) and State (2006, South Dakota) ACDA conventions. Brian has studied with Dr. Jerry McCoy, Dr. Richard Sparks, Charles Bruffy, and Craig Hella Johnson.

He was the 2004 recipient of the ACDA Raymond W. Brock Memorial Student Composition award for his piece "Lux Aeterna," published by Walton Music. He publishes other works with GIA Music Inc. and Colla Voce. In 2006, Brian was a selected finalist for the Young New Yorkers' Chorus, Young Composer Competition. He was commissioned in 2007 by the American Composers Forum MN Voices project to create a new work for Minnesota's 150th anniversary in 2008. Most recently, Dr. Joseph Ohrt and Central Bucks High School West commissioned Brian, along with James Mulholland and Rene Clausen, David Conte, Francisco Nunez, Richard Fitzgerald and Matthew Sampson, to create an entire concert of world premieres to be sung at the National Gallery of Art in Washington DC.
Brian maintains an active career as a singer, conductor, church musician and composer, writing works for various high school, college, church, community, and professional choirs. He has sung with the Dakota Men's Ensemble, Isthmus Vocal Ensemble, Wisconsin Chamber Choir, Schola Cantorum of Texas and the renowned A Cappella Choir & Collegium of the University of North Texas.