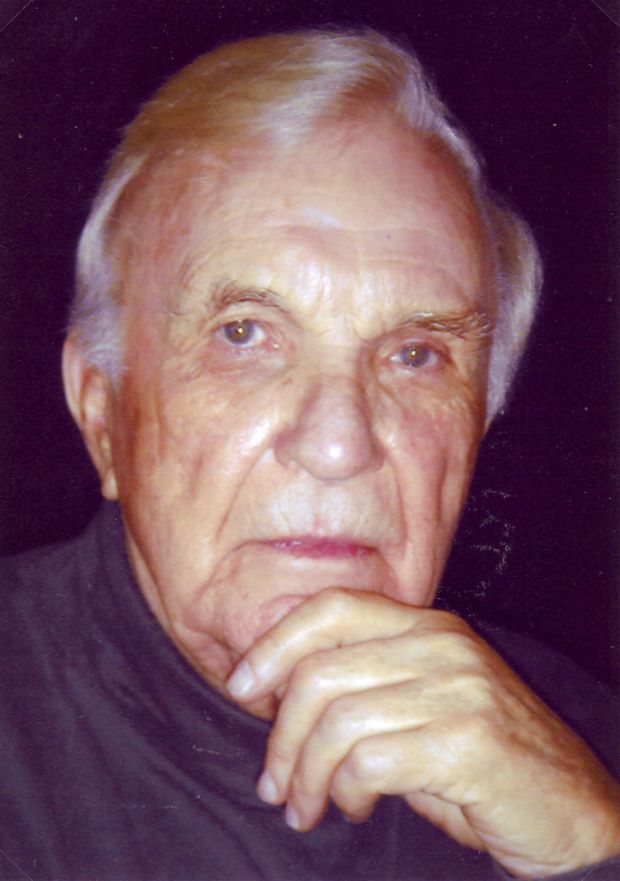 Frank Pooler was born in Onalaska, Wisconsin. A Professor of Music (Emeritus) at California State University, Long Beach, he was well-known both in academic and professional music circles for his mastery of contemporary choral repertoire. As a guest conductor, clinician, lecturer, and adjudicator, Pooler had appeared throughout the continental United States, Canada, Europe, Scandinavia, Argentina, Australia, New Zealand, Japan, Hawaii, and Alaska. His published compositions, arrangements, and editions, over 500 in number, have been widely performed in Europe, Australia, and North America.
He was co-author of three books, The New Notation, Sound and Symbol, and Choralography: An Experience in Sound and Movement. Pooler was a member of the Editorial Board of the Choral Journal for over twenty-five years. The Frank Pooler Editions, and the Frank Pooler Library of Significant Choral Works, feature works by leading composers of the United States, Australia, Scandinavia, and Argentina. He wrote verse for Hallmark Cards, and his numerous articles were published in major journals. He was awarded a Gold and Platinum Record from A and M Records for writing, with Richard Carpenter, the seasonal standard, Merry Christmas, Darling. The King of Norway decorated Pooler with the St. Olaf Medal for meritorious service to Norwegian music. in 19878 he produced The Sunni (Australia's Grammy) Ward winning album "Scat!" in Queensland.
From CSULB Pooler had received the Achievement Award for Scholarly and Creative Activity, the Presidential Citation, and the Exceptional Merit Service Award. The music department bestowed upon him a Distinguished Artist Award and Outstanding Professor. He had also been awarded the Howard S. Swan Award for Outstanding Contribution to the Choral Art. In the year 2000, the School of Arts created the endowment Frank Pooler Chair of Choral Music.