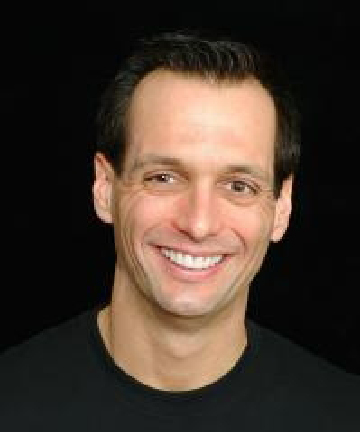 A native of Oyster Bay, Long Island, New York, Richard grew up in Virginia Beach, VA, where he began to carry on a family tradition of making great music. His father, Anthony F. Rossi, studied opera at the Julliard School of Music and sang professionally in a number of Broadway musicals. In fact, Anthony met his soon-to-be bride, Barbara Winfield, while the couple toured together in the Broadway production of South Pacific.

Richard holds a DMA in Conducting from the University of Illinois in Urbana-Champaign, an MFA in both orchestral and choral conducting from Carnegie Mellon University in Pittsburgh, PA, a BM in music education with a concentration in piano and organ from Saint Vincent College in Latrobe, PA, and a Master of Divinity from Saint Vincent Seminary. Over the years, Richard has studied with many renowned maestros including (in alphabetical order): Vance George, Juan Pablo Izquierdo, Dennis Keane, Don Moses, Robert Page, Fred Stoltzfus, and Sandra Willetts.

Richard has conducted many choirs, orchestras, operas and musical theater productions in his career, including most recently with the Illinois Symphony Orchestra & Chorus in Springfield, Illinois. Serving as the chorus master for several seasons, Rossi conducted such works as Fantasia on Christmas Carols by R. V. Williams, Faure, Mozart and Durufle Requiem's as well as others. Opera performances include Dialogue of the Carmelites and Die Fledermaus while he resided in the Pittsburgh, PA. In the Fall of 1999 while working on his doctorate, Richard was appointed the Conductor of the University of Illinois Main Stage Opera Production of The Barber of Seville by Rossini. This was the first time a graduate student received the honor of conducting an opera. That same year, Richard was awarded the ALEX Award in the performing arts category from the National Alliance for Excellence from New Jersey; he was chosen as the most out-standing student conductor in America.

Prior to living in the Midwest, Richard spent many years in the Pittsburgh area, where he was Conductor/Music Director of The Saint Vincent Camerata for ten years, and the founder and director of The Saint Vincent Camerata Chamber Orchestra, The Saint Vincent College Singers, Troubadours and The Abbey Singers (a professional vocal sextet) who in 1996 had the privilege of performing with The Pittsburgh Symphony under the direction of Marvin Hamlisch in "A Search for a Star" competition in which the ensemble won first place. While at Saint Vincent, Richard directed and produced many recordings that continue to be aired on local and national public radio. Recordings include Mozart's Requiem, Haydn's Lord Nelson Mass, and Faure's Requiem as well as some of Rossi's own compositions.

In addition to conducting, Richard continues to perform professionally as a countertenor soloist. Solo performances include the Peri/Caccini opera L'Euridice, a historical performance, Handel's Messiah, Bach'sChristmas Oratorio, Purcell's Ode to St. Cecilia and Come Ye Sons of Art and Orff's Carmina Burana. Richard has also appeared as a vocal and harpsichord soloist including appearances on WILL's Second Sunday Concerts. Richard also sang professionally as the countertenor soloist at Trinity Episcopal Cathedral in Pittsburgh. He can also be heard as one of the soloists in the recording of Leonardo Balada's Torquemada, nominated for a Pulitzer Prize recorded while attending Carnegie Mellon University.

Richard was one of the original founding members of the acclaimed vocal ensemble Chorags at the University of Illinois. The six-member Chorags Ensemble was formed in the Fall of 1999 at the request of the Alamire Foundation, based in Leuven, Belgium. Performances include Medieval and Renaissance Conference in Jena, Germany, including tours to Berlin and Weimar. Additionally, the group performed several concerts in France (July 2003), the American Choral Director's Association Nation Convention in San Antonio, Texas (March 2001), the American Musicological Society International Conference in Toronto, Ontario (November 2000), and the Alamire Conferences held in Belgium, Tours & Germany. Other performances include the University of Illinois Krannert for the Performing Arts Summer Series.

Presently, Richard is Director of Orchestral and Choral Activities at Eastern Illinois University where he directs the Eastern Symphony Orchestra, Eastern Symphony Chamber Orchestra, Concert Choir, Oratorio Society and teaches both graduate and undergraduate conducting, choral arranging, organ, harpsichord and voice. In the Fall of 2006 Richard established and directs both the Sinfonia and the Camerata Singers as part of the Collegium Musicum (Early Music Ensembles) at EIU.

In addition to his guest conducting, teaching, singing and playing career, Richard is the organist at First Presbyterian Church in Champaign and in his "free time"composes sacred and secular music for performance and publication through G.I.A. Publ. based in Chicago. Richard spends most summers composing, guest conducting and singing.